The 2019 Canadian Pole Fitness Championships
---
Hosted by The Canadian Pole Fitness Association at the Toronto Pro SuperShow in June, 2019!
We are also VERY excited to announce we are adding a Doubles Aerial Hoop division to 2019! Stay tuned for registration information and more details!
For information, please contact us at: info@canadianpolefitnessassociation.com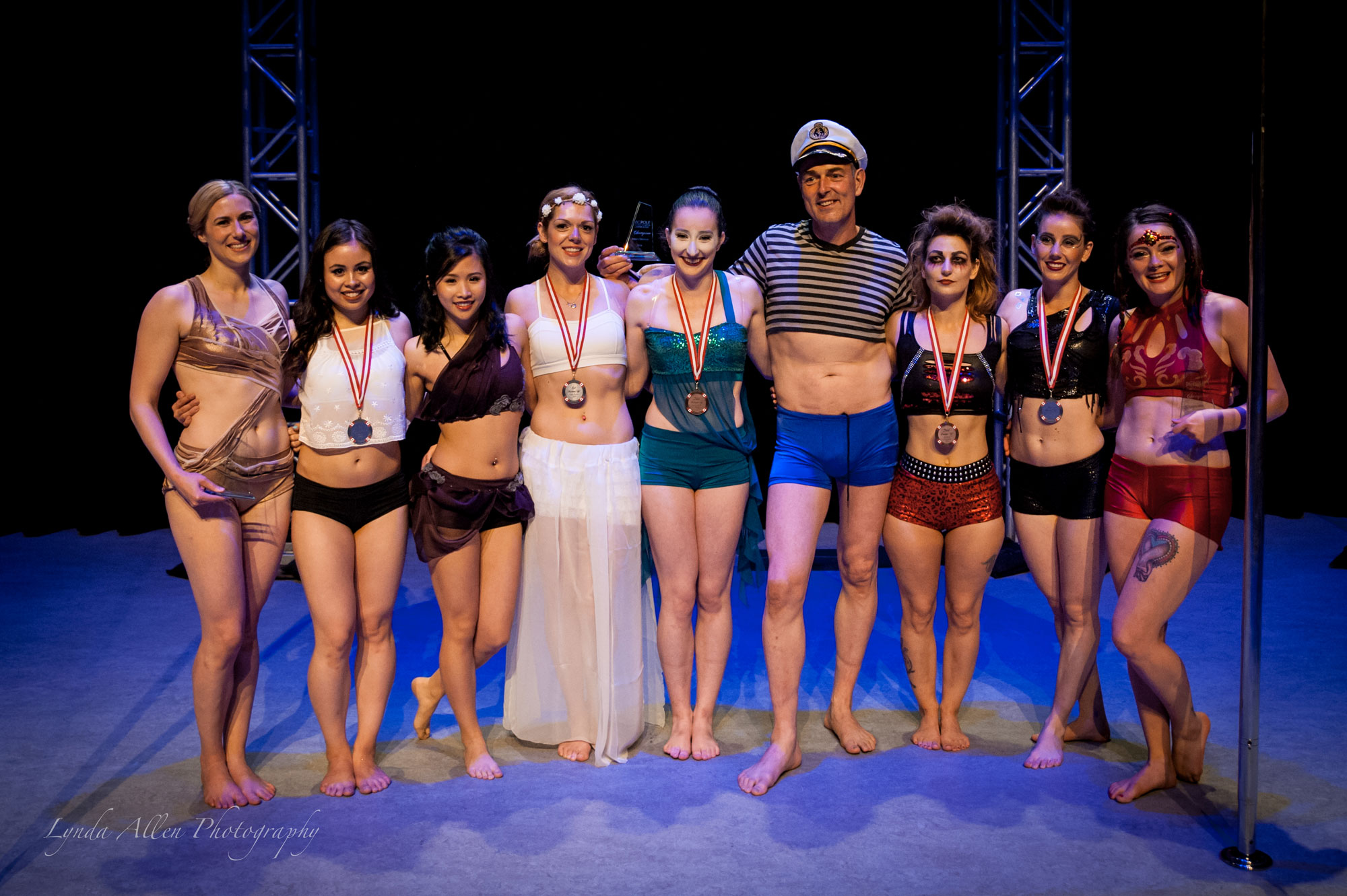 2019 REGIONAL HOSTS
Exciting News! We have revamped the format for Regionals and the Canadian Pole Fitness Championship for 2019! We will have East Coast, West Coast and Central qualifiers for the 2019 CPFC.
We are proud to announce the following hosts of our Regional competitions:
EAST COAST
The Studio - Aerial Arts and Fitness
Strength. Community. Empowerment. We are The Studio – Aerial Arts & Fitness. We believe in everybody's and every body's potential to achieve the impossible. Our community of passionate instructors and students offer a safe and inclusive space for all individuals to be able to explore their own movement and bodies beyond everyday limitations. Come experience for yourself the empowerment and freedom of rising above. https://www.thestudioaaf.com
CENTRAL
The Pole House
The Pole House is a Pole and Aerial Studio located in the heart of London, Ontario. Our mission is to share the love of pole fitness and aerial arts by providing a safe, comfortable and fun place to develop and achieve personal skills and goals. Our 3000sq/ft studio is equipped with 20, 18ft poles and 6 Aerial rigging points, as well as 14ft x 12ft stage area that is equipped with 2, 14ft poles. The Pole House is very excited to be hosting the 2019 CPFA regionals! http://www.thepolehouse.ca
WEST COAST
Tantra Fitness
Tantra Fitness is the Premier Pole Dance and Fitness Studio in Greater Vancouver. We call ourselves The Best because we have award-winning instructors, the largest facilities, and a tried-tested-and-true pole fitness curriculum. Whether you have two left feet or if you are a dance diva, we have something exciting and engaging. We have four studios in Greater Vancouver with a variety of class options. From Pole Fitness, Dance Classes and Aerial Arts, there's something for you! https://www.tantrafitness.com