The 2019
Canadian Pole Fitness and Aerial Hoop
National Championship
---
Hosted by The Canadian Pole Fitness Association at the Toronto Pro SuperShow inside the Metro Toronto Convention Center – North Building

255 Front St W, Toronto, ON M5V 2W6
June 1-2, 2019
Click HERE for the schedule of events

To purchase tickets, please visit the Toronto Pro Supershow website.  The competition is viewable with general expo admission.
Contact us at: info@canadianpolefitnessassociation.com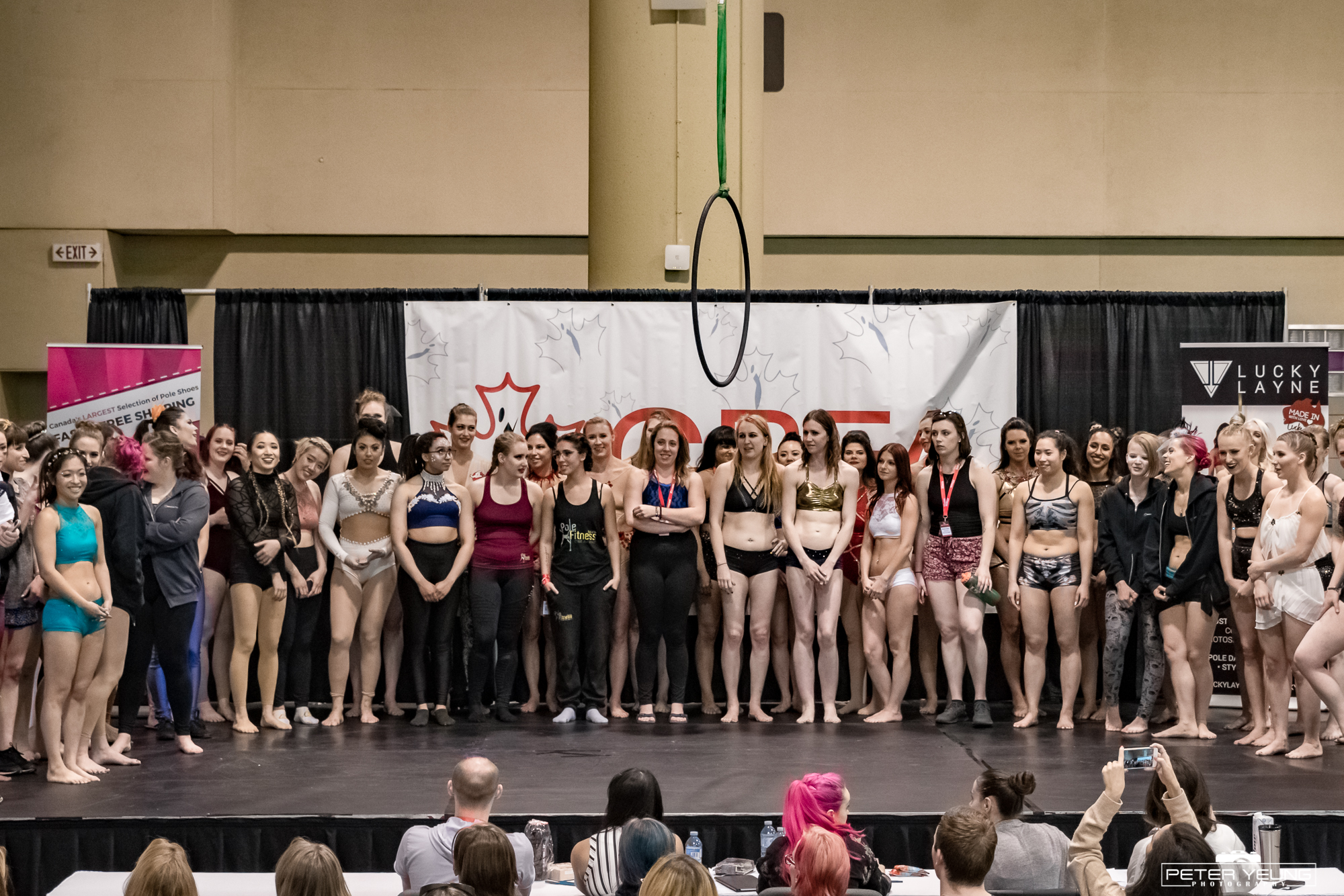 QUALIFIERS
The following is how to qualify to compete in the 2019 Canadian Pole Fitness Championship:
2018 Toronto Pro SuperShow Pole and Aerial Hoop competition first place division winners will be invited to compete in their respective divisions in the 2019 CPFC.
Second place may be invited if a) First place declines their spot or b) there was a point spread difference of 2 or under.
---
* Formal invitations will be sent out once 2019 CPFC regionals are complete – an admin fee will apply upon confirmation of attendance.
* Please note that if you apply for CPFA regionals but win your division in either PSO event in the accepted categories, we will refund your application fee minus the admin fee for the 2019 CPFC.