CPFA ONLINE ACADEMY PRESENTS
BACK TO POLE BASICS

Virtual Coaching Program
In this 6-week program, students will be:
motivated to show up for their training

training on a regular basis

coached in using proper pole techniques and foundations

supported and celebrated for trying new moves

receiving live feedback during class and support in the private Facebook group
By doing this, students will:
Get back on track with their training

Gain physical strength

Feel energized by their pole skills

Feel proud of their accomplishments
This program is ideal for:
anyone who is new to pole

students who have taken a long break

anyone who enjoys being challenged in their training
---
Join our private Facebook group where classes will be uploaded and you will get additional support throughout the 6 weeks.
---
DEADLINE TO REGISTER

  :   MONDAY, NOVEMBER 16TH!
---
---
LOCATION

Online through Zoom

TIMES:

Live classes every Mon & Wed at 7:00pm EST

INSTRUCTOR:

Elisabeth Magalhaes – GFT, PTS, BA

EARLY BIRD RATE : $175 (Register by Nov 6, 2020!)

AFTER NOV 6 : $199

No refunds for course registrations **please note, session breaks from Dec 21 – Dec 30 and resume Jan 4 – 25, 2021)**

Limited to 6 Participants
Early bird $175 - Register by November 16,  2020
Regular price $199
This includes two LIVE zoom classes each week: Mondays and Wednesdays at 7:00 pm EST The recordings will be posted in the group for anyone who missed the live class
---
What we will cover over the 6 weeks:
Beginner Static Spins, Skills and Climbs

Base Flow combos and transitions

Strength and Endurance conditioning on and off the pole

Flexibility
---
See what others have said about this series!
"I highly recommend the Back to Pole Basics series.  It's been years since I've taken classes and this course has taught me so many new things, helped fix bad habits that I've picked up over the years, and reignited my passion for dance.  Lisa is an excellent instructor – caring and dedicated. You'll have fun and learn lots too"
Anne Fannon
.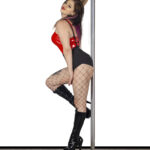 "I have really enjoyed the Back to Pole Basics course! Some of the material is review for me, and I appreciate your way of explaining things with a focus on physics and anatomy. I have found that really useful to improving my technique. My favourite part of the classes is taking these moves and putting them into combos, since a lot of the time I learn something on its own in class, but have no concept of how it would actually fit in when I'm dancing. With the skills you have taught me, I know I'll be able to incorporate these moves into my flows going forward.  There's also been a lot of foundational techniques that I haven't come across in my almost 4 years of pole dancing, so this is really going to help me advance further in my higher level classes too!
Thank you so much for everything, this class has helped me so much "
Karen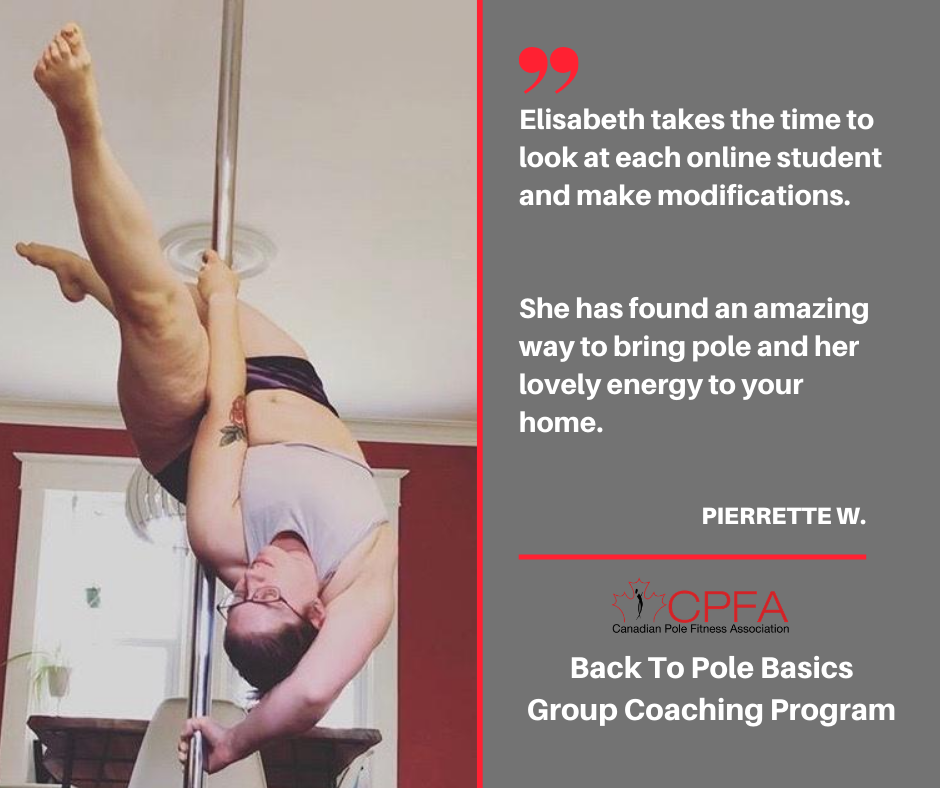 ---
---