A STUDY IN STATIC ROTATIONS WITH ELSPETH
---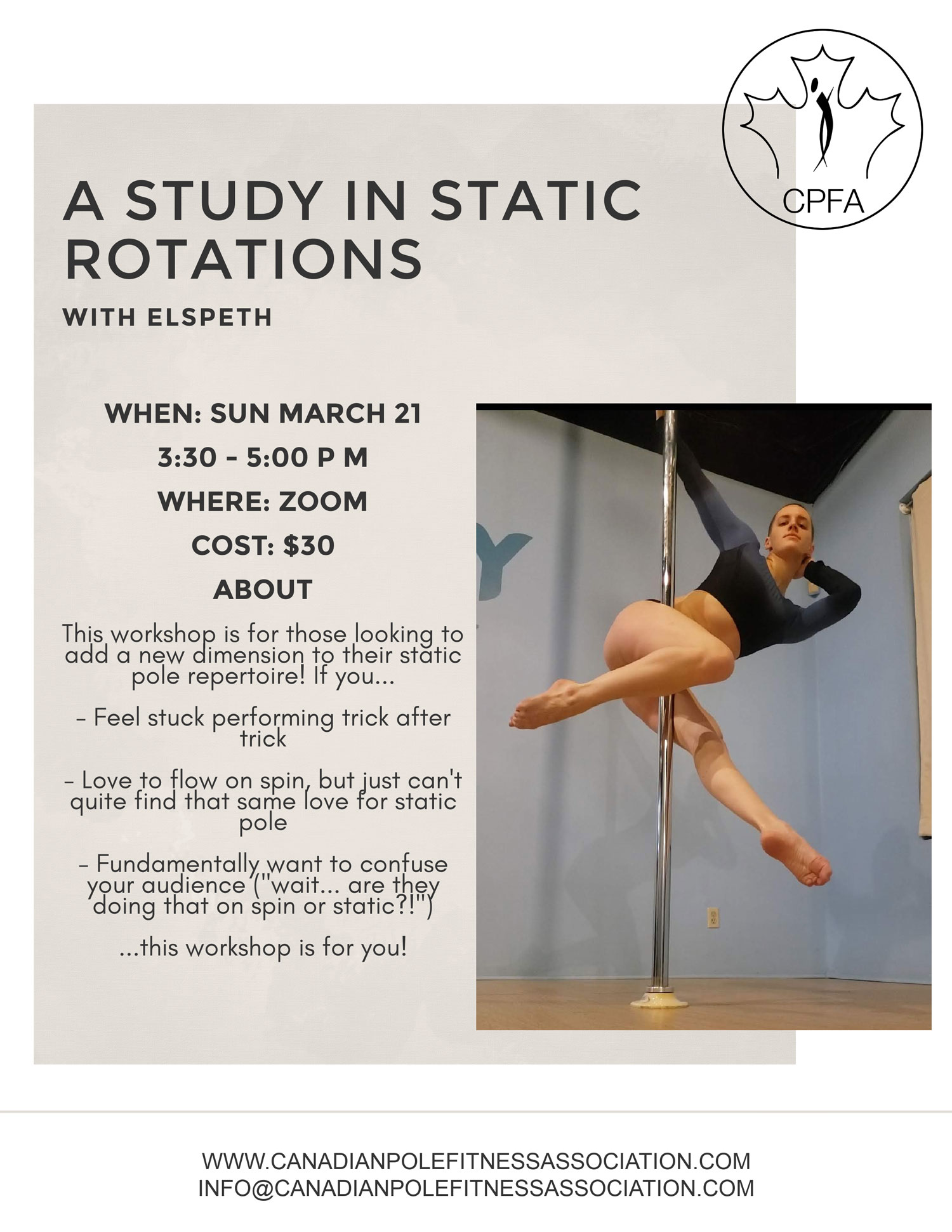 ---
LOCATION: Live Virtual Course - ZOOM

DATES: Sunday, March 21, 2021

Time: 3:30-5pm EST

INSTRUCTOR: Elspeth

RATE: $30

No refunds for courses and workshops
---
A Study in Static Rotations - An introductory look at dynamic elements on static pole with Elspeth! Static rotations are an excellent way to create fluidity in motion and engage an audience once up the pole. This is a skill that takes time to master, but can be practiced at almost any level!
This workshop is for those looking to add a new dimension to their static pole repertoire! If you...
Feel stuck performing trick after trick
Love to flow on spin, but just can't quite find that same love for static pole
Fundamentally want to confuse your audience ("wait... are they doing that on spin or static?!")
...this workshop is for you! In our study of static rotations, we will be exploring upright rotations, maximizing spin on static, and learning a number of unique transitions to spice up your pole passes! This workshop will provide a chance for students to explore transitions while guided by prompts, and teach students a number of foundational tools for smooth and powerful aerial movement. This workshop is best suited for pole dancers who are new to dynamic elements on static, but at minimum must be comfortable with climbs, seats, and ideally working towards inversions (though this workshop will be mainly upright). A number of variations and progressions will be provided to suit your level, whether you're new to static rotation, or looking to refine your technique.
---