EXOTIC HARD VIRTUAL WORKSHOP
---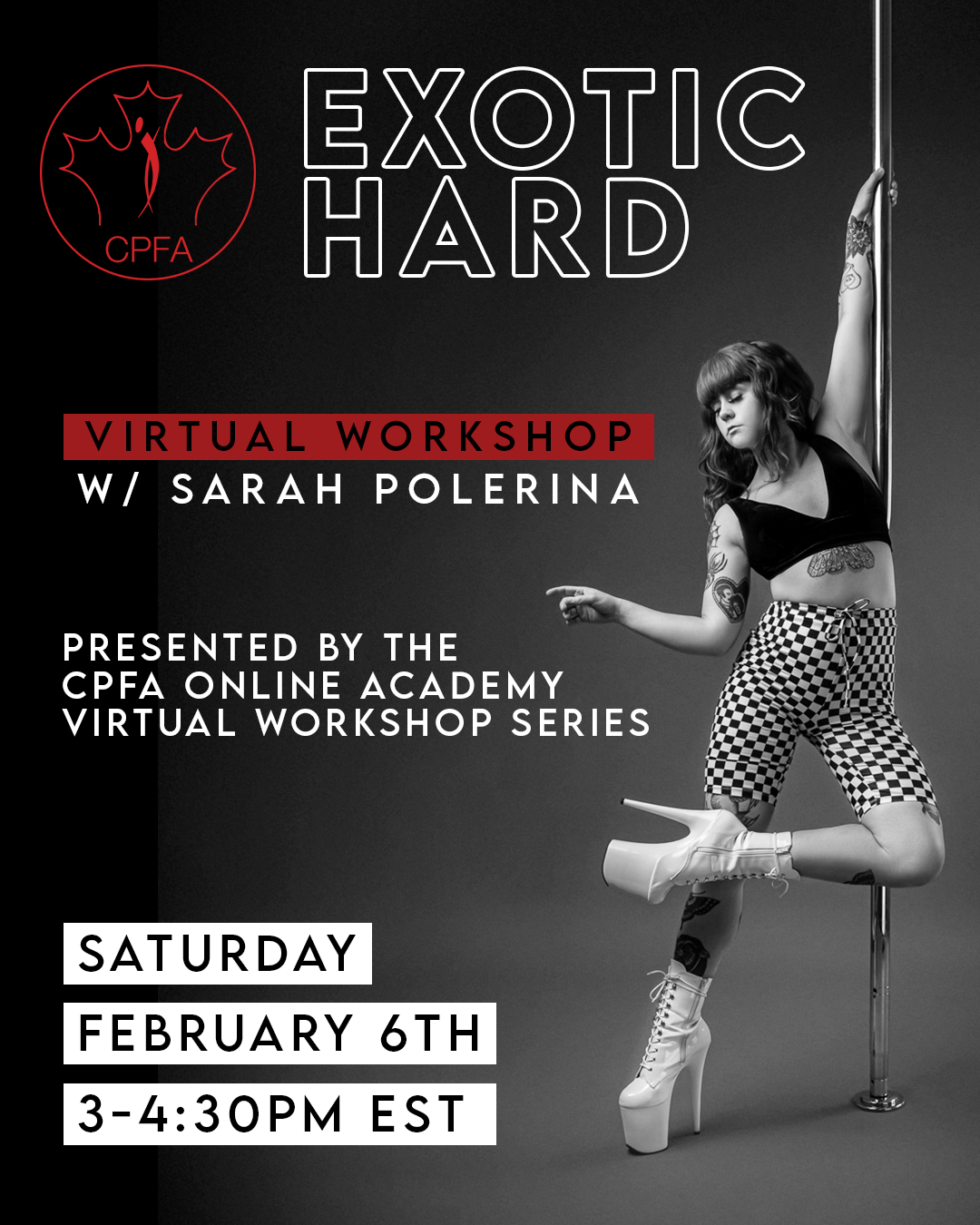 ---
LOCATION: Online through Zoom

DATES: Saturday, February 6, 2021

Time: 3-4:30PM EST

INSTRUCTOR: Sarah Polerina

COST: $30

Registration Deadline: Feb 5, 2021

No refunds for certification course registrations
---
REGISTER TODAY!
Registration deadline: Feb 5, 2021
---
Soak yourself in a full choreographed basework routine focused on technique, musicality, and lots of attitude. Learn edgy transitions, dynamic spins & tricks, and all of my tips to improve lines, heel work and flow.
This energetic choreography will include quick to slow combos and is jam packed with all the little details. Open to beginner and advanced dancers, modifications will be taught. Kneepads required, heels strongly suggested, and whatever outfit that makes you feel like your bad ass self.