STATIC POWER PLAY WITH ELIXIA
---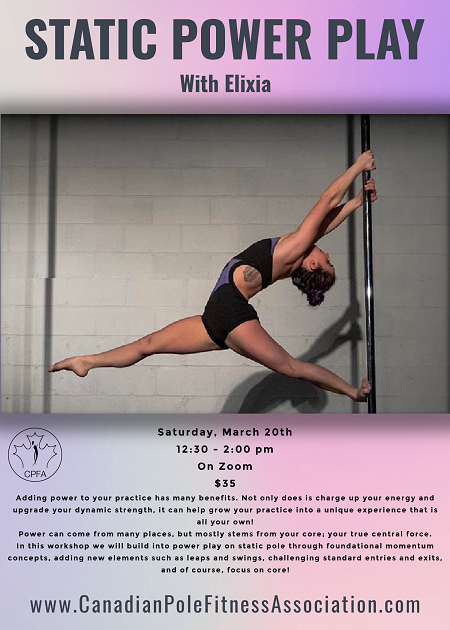 ---
LOCATION: Live Virtual Course - ZOOM

DATE: Saturday, March 20, 2021

Time: 12:30-2pm EST

INSTRUCTOR: Elixia

RATE: $35

No refunds for courses and workshops
---
---
Adding power to your practice has many benefits. Not only does is charge up your energy and upgrade your dynamic strength, it can help grow your practice into a unique experience that is all your own!
Power can come from many places, but mostly stems from your core; your true central force.
In this workshop we will build into power play on static pole through foundational momentum concepts, adding new elements such as leaps and swings, challenging standard entries and exits, and of course, focus on core!
---