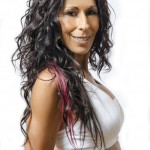 Dawn Funkenhauser – Certified Live Once PFI Beginner Instructor since 2010 and Intermediate Instructor since 2011.
I have been Instructing Pole Dance/Fitness for 4 years and am very active in the Pole community in Ontario. PFI Certified through Elisabeth Magalhaes Live Once/Muse Fitness.
Instructing has become my greatest addiction. Introducing women to a new sport and feel comfortable coloring outside the lines… because she can.
Providing a vehicle to gain strength, trust, courage and empowerment through the Art of Vertical Dance/Fitness and the magic of flight and levitation. Personal goals being her only limitation as the sky has no limits.
Ontario
email: blackberry_dawn@hotmail.com