Toronto Pro Super Show
Pole & Aerial Hoop Competition
Metro Toronto Convention Centre
Toronto, ON
June 2-3, 2018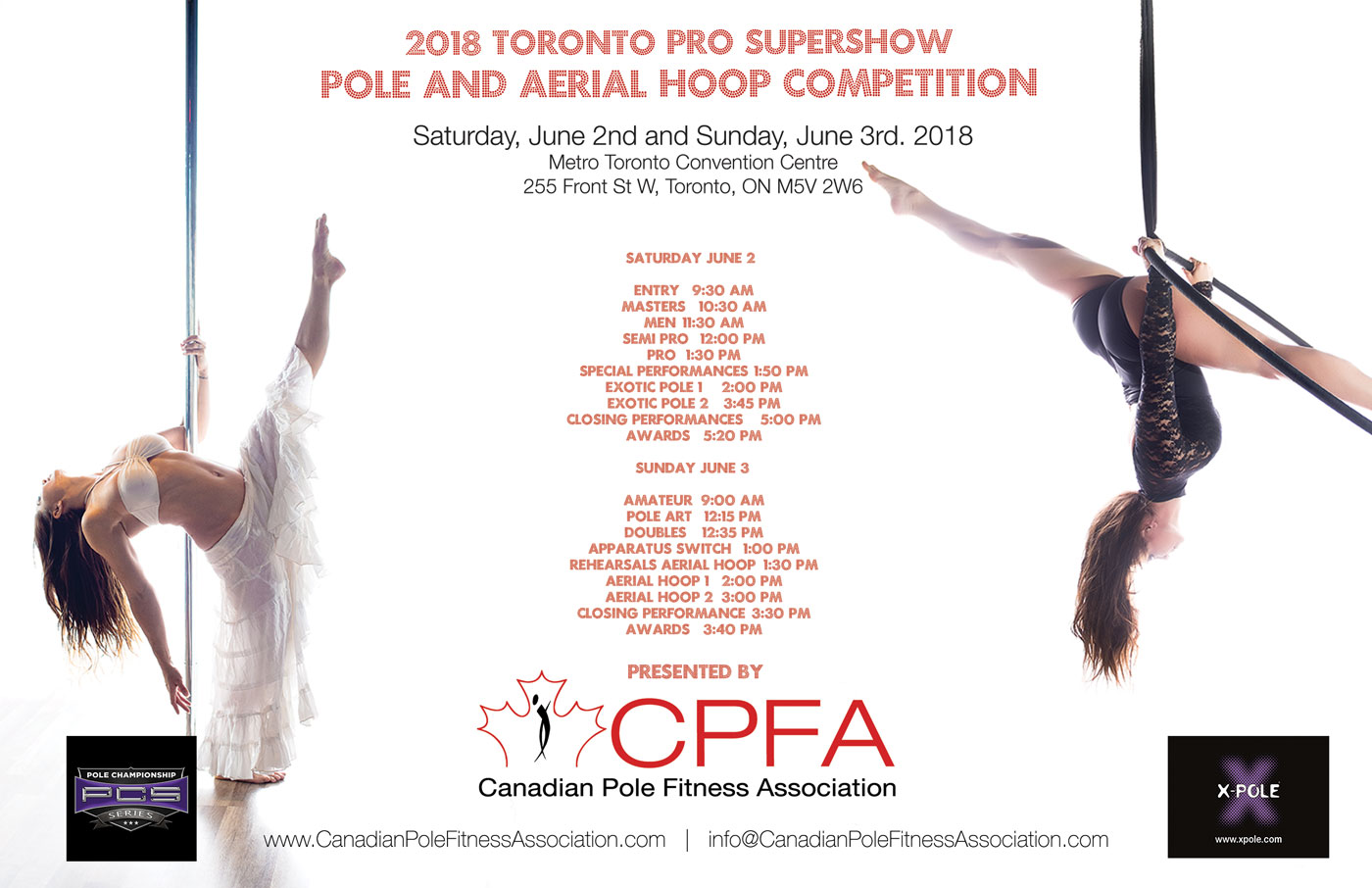 ENTRY
1. Roxy
2. Lindsay Clark 3. Christine Thompson
MASTERS
1. Jane Wilson
2. Christie Murray3. Sarah Matthias
MEN
1. Robbie Song
2. Andrew Tran3. Nicholas Mui
EXOTIC 1
1. Charlie
2. Mischief3. Molly Dion
EXOTIC 2
1. Suzy
2. Constance3. Jenna Ellissa
SEMI PRO

1. Camille2. Daphney Bérubé3. Ashley Jeffs
PRO
1. Suzy 2. Elixia 3. Julie Leclair
AMATEUR
1. Lady Grace
2. Marie-F 3. Michelle Tam
POLE ART
1. Jane Stevens
2. Erin Chapman3. Teele Rossi
DOUBLES
1. Andie & Lie
2. Daphnée & Catherine3. The Pole Tricksters
HOOP 1
1. Valerie Cheng
2. Erin Chapman3. Maya D'Alessio
HOOP 2
1. Eugenia Sze
2. Kaitlyn Diederichs3. Betty LeBlanc
We are excited to announce that the winner of the Pro Division from the 2018 Toronto Pro SuperShow Pole and Aerial Hoop competition will receive a spot at the 2019 PCS Pro Pole Finals at the Arnold on Saturday, March 2nd 2019 in Columbus, Ohio!
---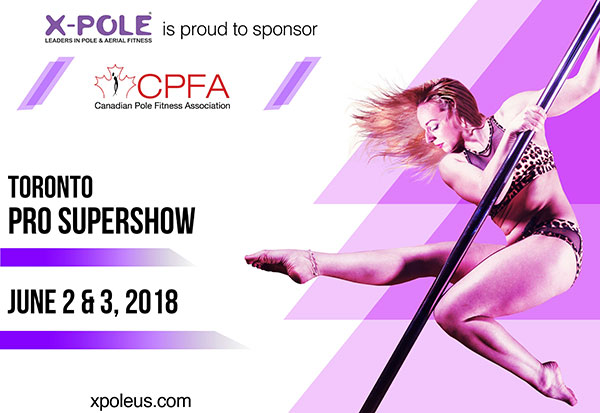 ---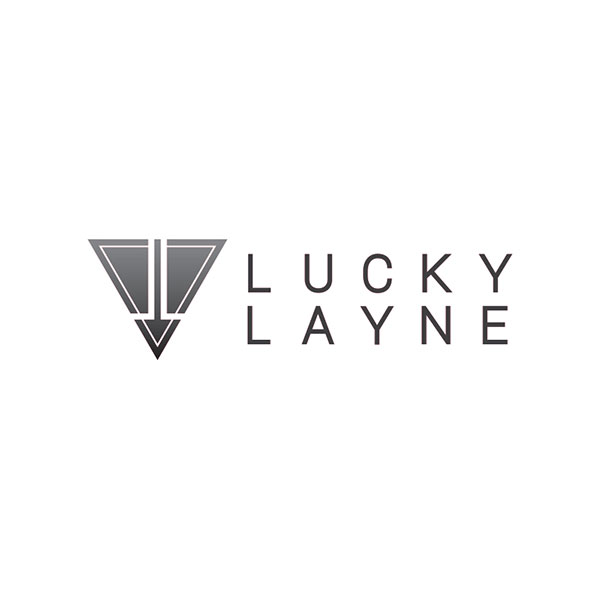 LUCKY LANE
Lucky Layne is based in Perth, Australia, creating one-of-a-kind customisable pole wear. Pole briefs, sparkly sequin halter tops, and full bikini sets are made to empower and inspire all pole dancers. Add one of the many pole dancing accessories to complete your look for training, competition or an upcoming photo shoot with back warmers, body cages, knee high and thigh high socks. Lucky Layne has it all, not to mention a full wardrobe of fabrics of all colours, textures and patterns! Skype styling sessions are available. Lainey is so grateful for the on going support from her worldwide customers and is excited to be on board as a sponsor for the 2018 Toronto Pro SuperShow Pole and Aerial Hoop competition.
---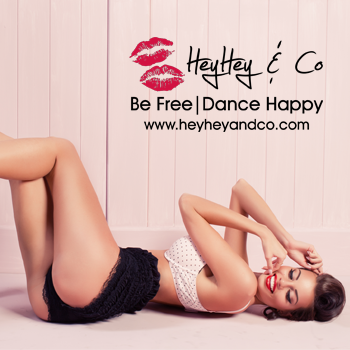 POLE HEARTED ACTIVE WEAR
HeyHey & Co has been a proud supporter of the CPFA since 2013, providing custom winning costumes and pole wear for men and women. A big congrats to all of the participants for all of their hard work and dedication!
"Get Fit Like a Pro - Wear HeyHey & Co"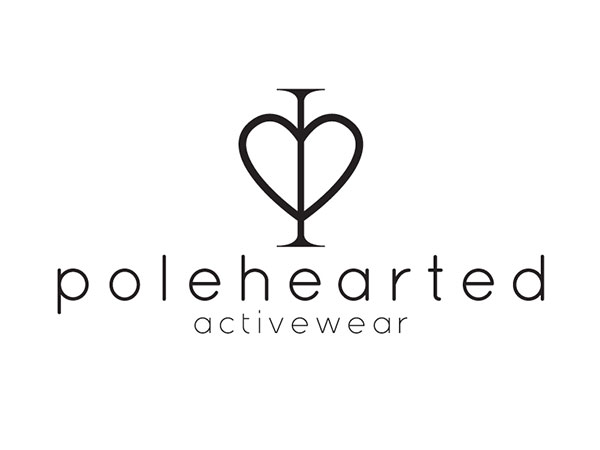 POLE HEARTED ACTIVE WEAR
Polehearted is the result of three friends' love affair with pole. Designed and made in Toronto, they've poured their heart and soul into the designs to create beautifully handmade pieces that move with your body and flow with the pole. Each item is cut, sewn, and packaged with love, passing through each of their hands to ensure a quality product. The current exclusive CASTLE collection features soft buttery velvet in three striking colors. Reward yourself with our three-piece set collection by shopping at www.polehearted.com. Take advantage of FREE SHIPPING during Pro Show 2018 weekend. Follow them on Instagram for more information!
BRASS BELLES &
ARADIA FITNESS
Brass Belles & Aradia Fitness Mississauga classes offer an exciting alternative to traditional fitness. With our ever expanding family of inspiring instructors and students, we provide an encouraging and thrilling environment to get you feeling your best! Combining strength and flexibility training with fat burning and dance, our classes will have you flying, spinning and grinning toward a strong, lean and happy body.
Regardless of age or fitness level, you're never too old or too out of shape to get started. Our classes are designed to suit the needs and abilities of all women, encouraging you to progress at your own rate.
Our primary goal is to inspire, motivate and empower women to feel at ease expressing their femininity and reaching their potential. We offer this to you in a fun, safe, supportive and a non-judgmental setting.
So much more than pole dancing… We delight in all things circus-y, dance-y, sexy and fun! Grab your boa and join us for Burlesque, strap on your heels, raise a little hell and dance in Stiletto Strut, or challenge yourself to the exhilarating burn and endorphin rush of Aerial Classes! With Chair Fit classes, Hula Hoop, Stretch classes & more, you're guaranteed to find something that tickles your fancy!
Whether you are interested in our Pole Dance classes, Signature Fitness classes, or both, we have different membership options to suit your goals and lifestyle.
SHOE FREAKS
GOT CURVES LINGERIE

THE HIP JOINT CLINIC
The Hip Joint is a movement clinic dedicated to the performing arts. The Hip Joint brings together the best in manual medicine, nutrition, rehabilitation and reconditioning to athletes from a wide range of disciplines including: pole, acrobatics, dance, gymnastics and martial arts. The team at the Hip Joint is passionate about understanding movement and applies a unique approach to getting you moving the way you want.
Dr. Martin Lai is specialized in the treatment, rehabilitation and prevention of pole, aerial and acrobatic injuries. Dr. Martin has lectured on the importance of injury prevention through his workshops at various pole, acrobatic and circus studios across Ontario.
DEFYING GRAVITY
ACTIVE WEAR
---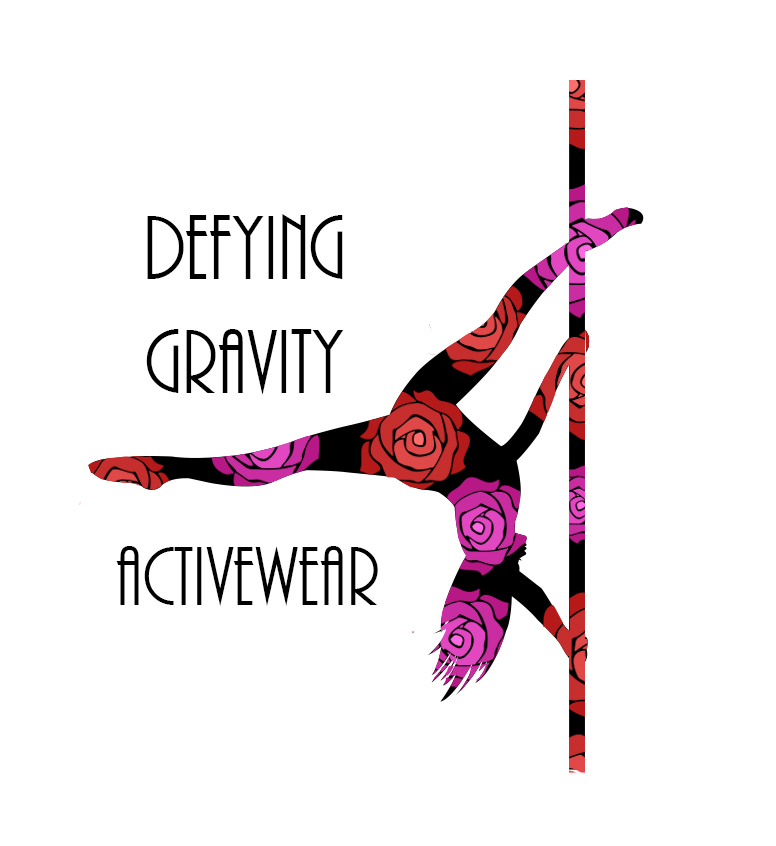 ---
Defying Gravity Activewear is a custom pole & aerial clothing company based in Windsor, Ontario. They offer ready to wear clothing in addition to custom orders for performance pieces. Defying Gravity specializes in creating clothing for athletes of all sizes, with items available from XXS-3X. Whether you are an established aerial athlete, or you are just beginning your journey, Defying Gravity has unique styles to fit your needs.
DRAGONFLY
---
---

---
High-quality clothing for pole dancing, hot yoga, aerial, barre, fitness, and more.
Enter code: dragonflysupportsme2018 and receive 20% off!
LEBERT FITNESS
---
---


DOO IT UP HAIR BAR
Redfining syle, talent and passion as a premier hair salon from Streetsville, serving all across the GTA
---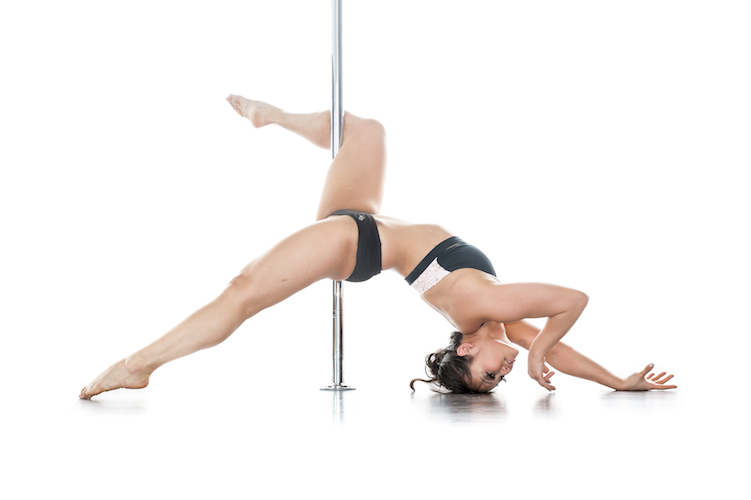 JEANIE KAY Jeanie has started her pole journey back in 2007 when she was looking for a change after 15 years of classical ballet training. She fell in love with pole after being mesmerized by the grace and strength others have exhibited during simple spins and was determined to master this art as well. Jeanie is a certified Pole, Lyra (Aerial Hoop), Aerial Yoga and Acrobatic Dance instructor and Master Trainer with more than 8 years of international teaching and national pole competition experience. Recently, she had the honour to judge various Canadian national Pole and Aerial Competitions including the Toronto Pro Supershow and Great White North Pole Competition.
---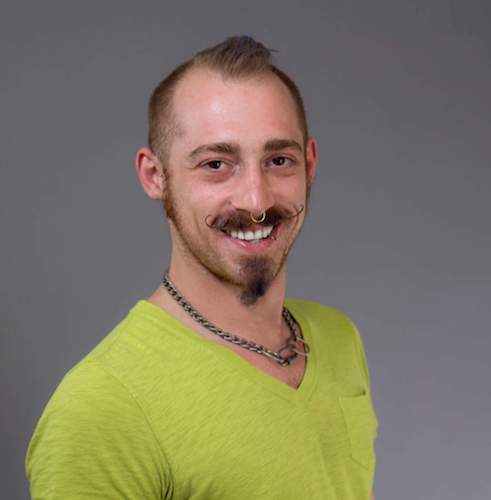 WESLEY JANETTA Born and raised in Toronto where he had been lucky enough to be immersed in a culture that promotes freedom of expression through body movement since a very young age and having background in figure skating for a number of years. Wesley began his career as a hoop artist including multiple and fire hoop as well as other performance props. After spending a number of years training in aerial acrobatics Wesley has become the professional acrobat that he is today. Now not only performing a multitude of air and ground acts he also coaches children of all ages up into adult hood the values of circus.
---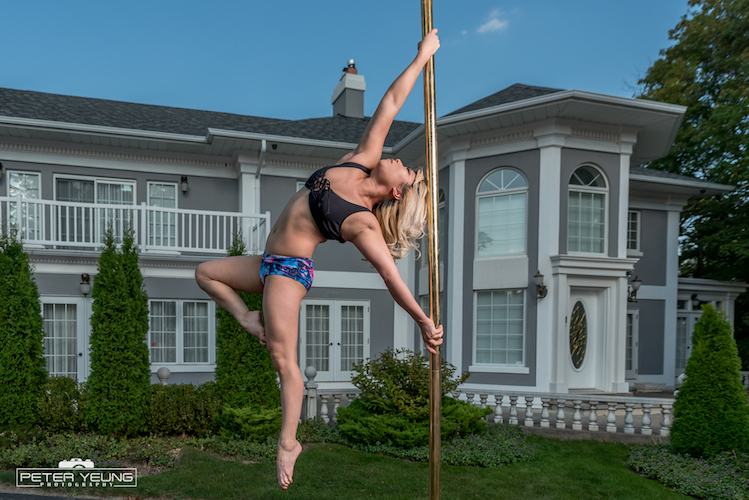 MAGGIE NG Owner and instructor at Live It Up Pole Fitness Studio, Maggie lives to share her passion of pole fitness with others. She loves watching her students get stronger and is happiest when celebrating their achievements. Always eager to explore new ways to move the body and find different variations to fit each individual, she believes the journey is just as important as the destination. Maggie has performed at numerous pole fitness showcases and competitions throughout Ontario since 2012. Her achievements include placing 2nd in the 2012 Ontario Pole Fitness Championships Amateur Division, the 2015 OPFC Semi Pro Division, as well as in the 2015 Canadian Aerial Championship Pro Division.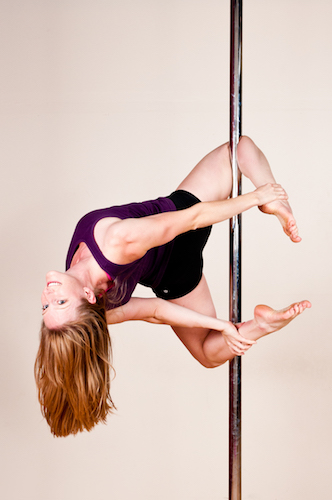 TINA STONE With over 30 years combined experience in competitive gymnastics, dance and pole fitness, I have been a pole instructor for almost 10 years. During that time I have been excited to work as choreographer and coach for competitive students at a local, national and international level. I am also a mom of two young girls that motivate me every day. In 2017, I left the world of environmental engineering to take ownership of 3Sixty Dance and Fitness, the pole fitness studio in Ottawa, ON that has been my second home for almost a decade.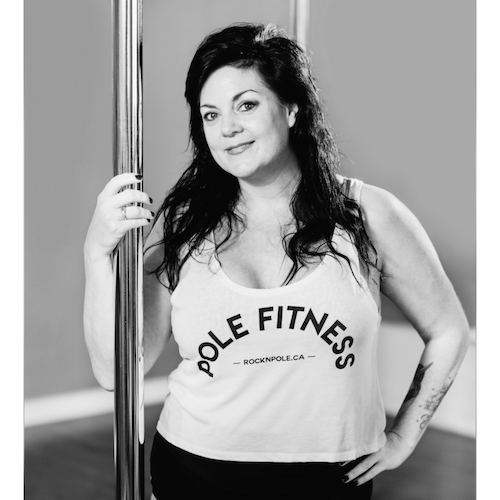 LORI GRAYSTONE Lori Graystone started her Pole Business, Rock N Pole, in early 2009. She has worked hard over the years to grow with the sport and maintains a high technical standard at her studio. The Rock N Pole team keeps a "pole family" feel with their students and encourages them to perform and compete regularly. Lori has years of pole training, dance and performance experience and is dedicated in her efforts to support the pole community. She is a single mom, entrepreneur, instructor, performer, and cpfa certified judge. This will be her 5th year judging on behalf of the CPFA.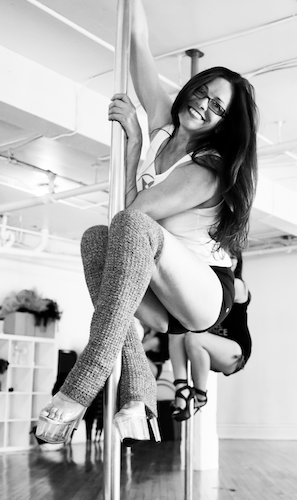 DAWN MCCORMACK Dawn is the General Manager at Brass Vixens pole dance and fitness studio. She has been passionate about pole since 2005, especially teaching and travelling the world for pole training, but loves the local GTA community the most. She is honoured to be a part of this event.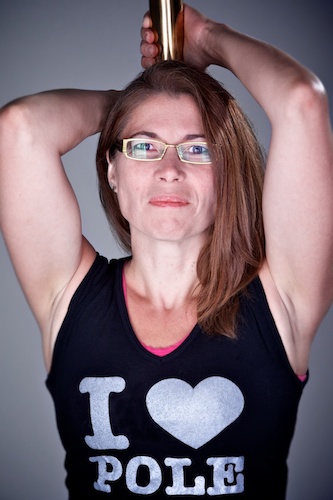 CASSANDRA THOMPSON Cassandra started Pole Dancing for fun at the age of 41 as a means to keep her in the adult world while she was on a sabbatical with her kids. She fell in love and shortly opened her own Studio, Aradia Fitness Mississauga, which she has operated for 5 years before adding a second location, Brass Belles in Brampton. Having been pole dancing for 7 years, and having owned, operated, Instructed, competed individually, and in a troupe, having taken on aerial arts as well as pole; there is just so much in this industry and the work life balance that keeps Cassandra fit, happy and busy.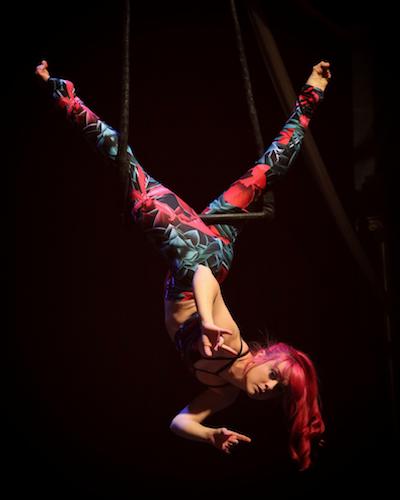 LEANNE BALL LeeAnn Ball is an International Aerialist Competitor & Performer from Toronto, Ontario. She first established herself under the team name Double Pole Trouble. As a soloist, LeeAnn is a multi disciplinary Aerial Artist know for her unique lyrical and contemporary movement style on the ground and in the air. She has a background in Theatre, Dance, Gymnastics and Aerial Arts! Above all she is a mover, entertainer and all around circus junky! She has been performing, competing and teaching aerial arts for years. She currently holds two Canadian National and one North American International Championship titles (2015 & 2016) and most recently placed 4th overall for representing Canada in the Netherlands at the World Competition in the artistic doubles division.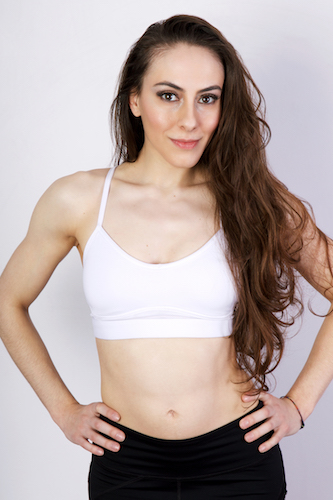 ELISA ALOISE Elisa hit the ground running with her pole and circus career-within a year of starting pole, she had already added hoop and silks to her training routine. A true dancer at heart, her childhood dream was to be a ballerina and she took this one step further by soaring through the sky on various aerial apparatus. In 2015 she opened UV Pole Fitness in uptown Toronto, a pole and aerial fitness studio that boasts it's own unique curriculum and methodology that appeals to dancers and aerialists of all skill levels. In 2017 UV saw it's second location open, in east Toronto. Her passions include trying out new apparatus, pedagogy, flexibility therapy and training, and performing. This well-rounded artist performs as often as possible along with running the studios, is a regular performer at Rebel nightclub, and spends her free time dreaming up new costumes and concepts. She is excited to be a part of this event and can't wait to see everyone sparkle onstage.
---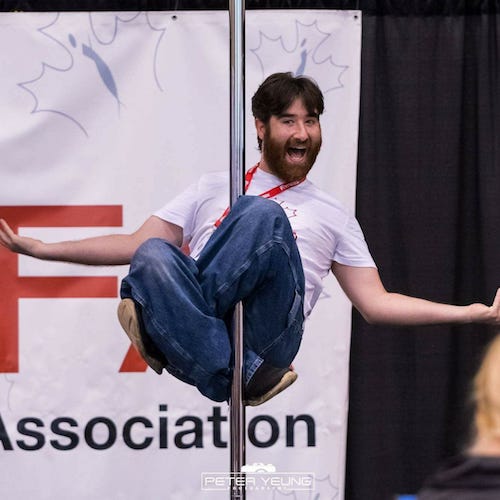 BENJAMIN CAMERON HUNT
Benjamin loves pole events. He has been attending them since 2011 and has had a hand in almost every aspect of them throughout the years. But he found his calling as an emcee. He loves the confusion on some faces when they can't figure out how this bearded guy knows the difference between a Machine Gun and Chopsticks (the pole moves) or why he's cheering the loudest every time he sees an Elbow Grip Aysha. Even after a full weekend of being an emcee at pole events, he can still talk your ear off… if you let him. Don't be afraid to ask him anything, especially about pole.
---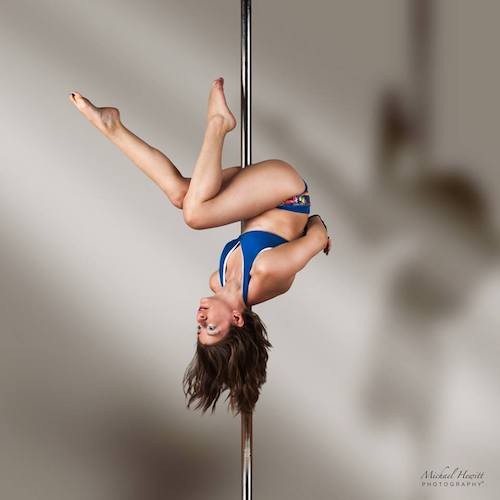 CAITLIN O
Caitlin is thrilled to be able to combine her love of public speaking with her love of aerial arts as this year's co-emcee. She has long enjoyed applying her expertise, sense of humor, and confident stage presence to presentations but has only recently discovered a passion for pole. Caitlin took her first pole dance class in 2010, her first lyra class in 2016, and began performing in Ottawa-based pole showcases two years ago. She has taken a few breaks from the sport but always returns for the fun, fitness, and friendship she finds at her local studios.
Photo credit: Michael Hewitt Photography
OFFICIAL PHOTOGRAPHER
PETER YEUNG PHOTOGRAPHY
---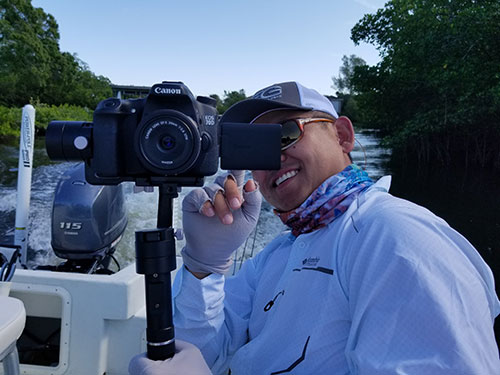 Peter Yeung has been photographing pole and aerial movement since 2015. He has perfected his techniques by working with every style performances to predict movement for the best shot. He is the official photographer for Canadian Pole Fitness Association, North American Pole Dance Competition, Verticalove, Ontario Pole Aerial Festival and many other events. He takes pride in his craft and his clients trust his work. Peter is also the camera man for two tv shows, Canadian Sport Fishing and Here's The Catch. He used lead the photo/video team for a wedding studio but left due to his availability. He is a personable professional, making it easy to communicate expectations of concepts. Peter is a destination photographer so give him a shout if you would like to book a shoot with Peter Yeung Photography.
CPFA DIRECTOR
EVENT ORGANIZER
ELISABETH MAGALHAES
---
Elisabeth Magalhaes has been involved in dance and fitness for as long as she can remember.  Opening her first pole and fitness studio in 2006, her dedication to the aerial arts and fitness world has grown steadily since.  Joining the CPFA as a board member in 2011, Elisabeth has taught hundreds of women in certification courses, hosted both regional and national competitions, pole expos as well as successfully ran the Toronto Pro SuperShow Pole and Aerial Hoop competition for the past 3 years.      As the new Director of the CPFA, Elisabeth is excited to see the organization grow as her dedication to the pole and aerial world is solidified in this new role.  She is excited to see all of the competitors at this years competition and would like to congratulate every single competitor who steps on the stage; because in doing so, you are all winners already.